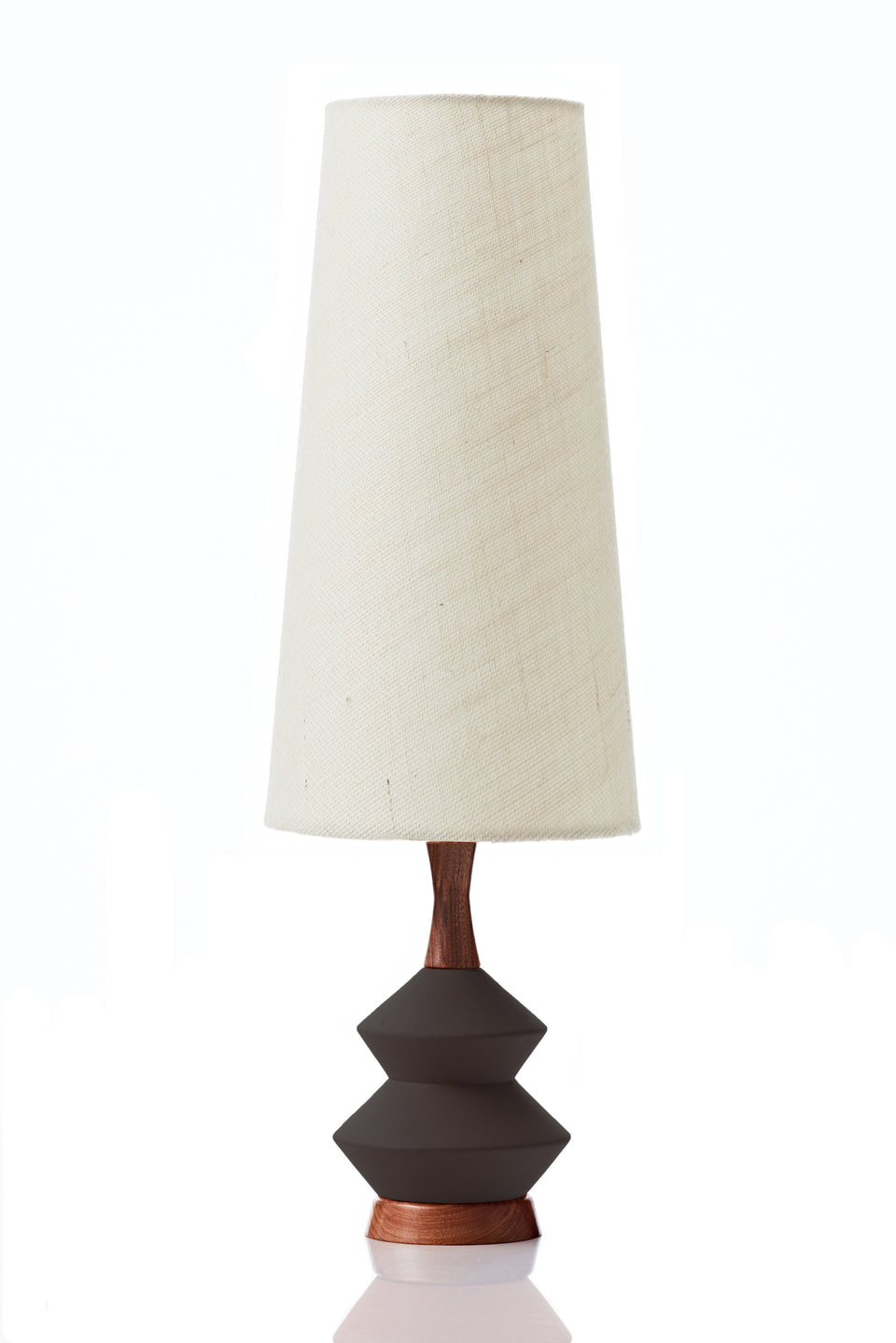 Athena Lamp • Conical - Vanilla Hessian
Our recent creation is the Athena Conical Lamp. With the addition of its cone-shaped shade, this newly transformed Athena is even bolder and more daring than before.
The upsized version of our iconic Athena lamp draws on the same design principles - mid-century design combined with classic styling. Handmade in Melbourne, the lamp features a ceramic base with a slightly tapered lampshade, while the neck and base are made from lustrous Tasmanian Blackwood, a harmonious interplay of materials.
With its sculptural good looks and scaled-up sizing, our large Athena lamp is the perfect addition to a living room, or makes a grand statement in an entryway. Combining geometric design with organic finishes, the Athena is a true style chameleon, perfectly at home in a range of styles from retro to coastal, classic through to contemporary.
Height: 88cm
Width: 31cm
Our lamps are made to order, so if you'd like a different fabric, choose from our Fabric Library and put your fabric preference in the notes section at the checkout. 
Please allow up to 4 weeks for arrival.