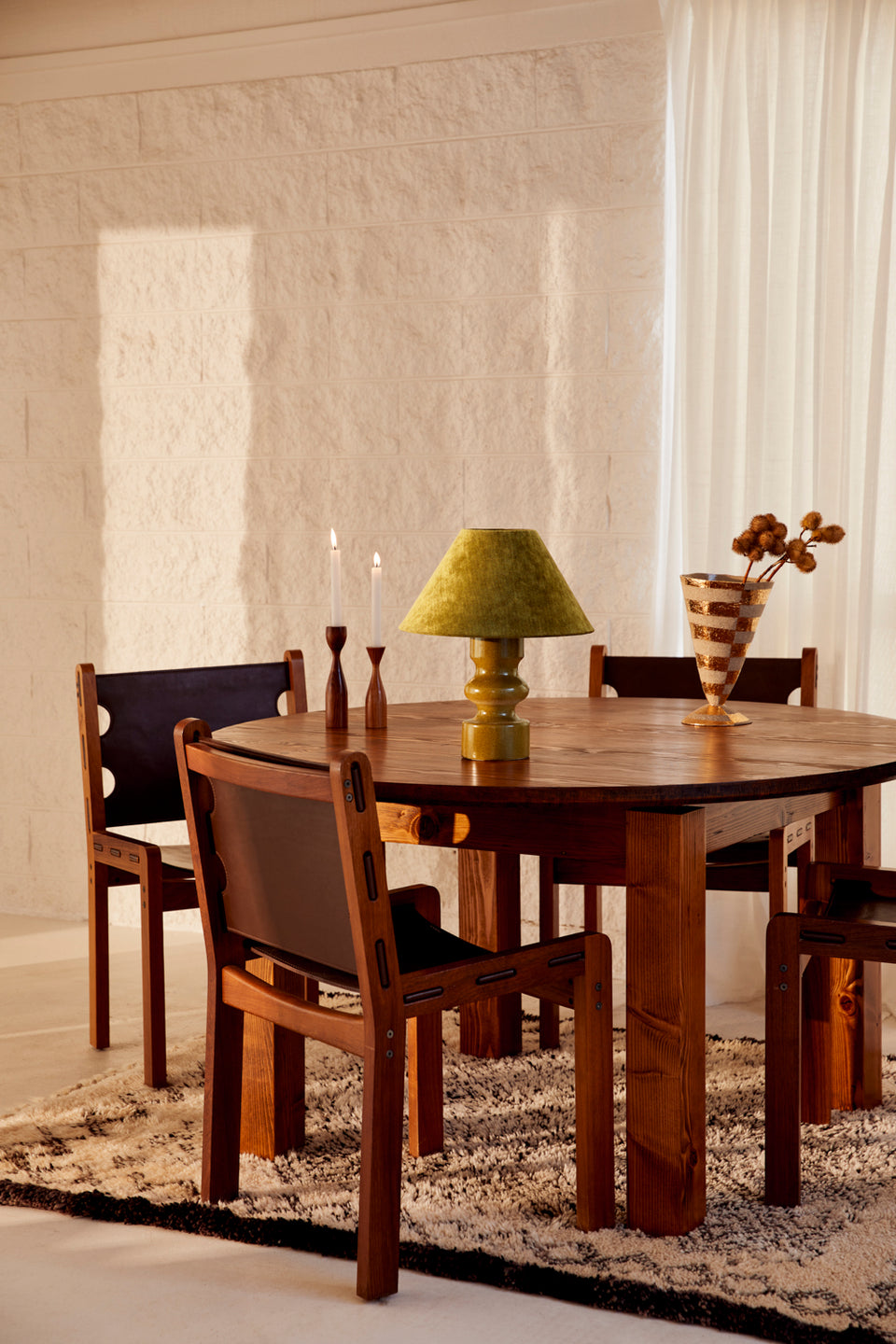 Venus Lamp • Moss Velvet
Introducing a new lamp style, Venus. The Roman goddess of beauty and desire. Our latest lamp creation has curves and grace to live up to its namesake. The Venus Lamp will be an almighty focal point to any room.
Height: 50cm
Diameter: 23cm
Our lamps are made to order, so if you'd like a different fabric, choose from our Fabric Library and put your fabric preference in the notes section at the checkout. 
Please allow up to 4 weeks for arrival.